Country Managers & Head Of Departments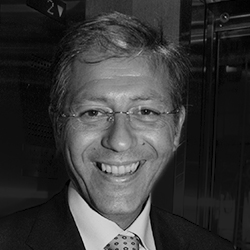 Giuseppe d'Agostino
Country Manager – Italy
Started his career in 1988 in the hospitality business and soon after in different sales management roles for major holiday and cruise line companies in Italy. As Area Sales Manager for Holding Italiana Turismo, promoted the Comitours and Club Vacanze brands in Italy and gained a strong knowhow of the trade distribution platform.
A key knowledge that he exploited and expanded during his next career step as Sales Manager for Sporting Vacanze tour operator. In 2000 became National Sales Manager for ACI Sestante, launched by the Automobile club of Italy. In 2003 joined Royal Caribbean Cruise as Head of Retail & Key accounts Italy for Royal Caribbean International, Celebrity Cruises and Azamara brands.
Following almost 20 years at Royal Caribbean Italy operations, Giuseppe joined Executive Cruises at the end of 2020.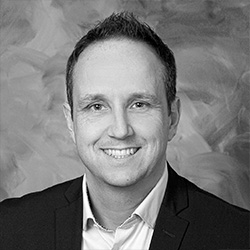 Arik Vollmer
Country Manager – Germany, Austria & Switzerland
Arik started his cruise career onboard the first Aida Cruises ship in 2004. After his degree in Tourism Geography & Economics, he led the German Key Account Team for Royal Caribbean, Celebrity Cruises and Azamara Club Cruises for nearly 7 years and became Head of Sales for the entire DACH region in 2017. Between 2019 and 2022 he managed the German sales team of Costa Cruises in Germany.
Arik is also experienced on the trade side of the market. Before he started with cruises he sold all kinds of holidays as a Tourism expert in a traditional German travel agency in Darmstadt. Later he was employed by a leading German cruise agency as a product manager.
Arik joined Executive Cruises in November 2022 as the Company's first Country Manager for the German, Austria and Switzerland markets.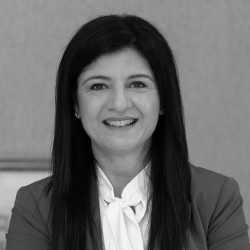 Sylvia Abela
Country Manager – Malta
Meet Sylvia, our Country Manager at Executive Holidays. With a remarkable career spanning back to 1993, Sylvia has been a driving force in the local outgoing travel industry, dedicated to crafting unforgettable travel experiences.
As a seasoned professional, Sylvia specialises in planning tailor-made land and cruise vacation packages, ensuring that each journey is personalised to perfection. Her motivation lies in transforming ordinary vacations into extraordinary memories that will be cherished for a lifetime.
In 2023, Sylvia joined Executive Holidays as the Malta Country Manager and proudly represents prestigious international brands such as Royal Caribbean, Celebrity, and Azamara as their trusted International Representative. Her passion for travel knows no bounds, and she is committed to providing exceptional customer satisfaction while strengthening valuable business relationships.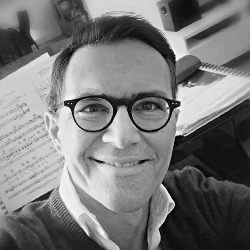 Silvio Petrassi
Head of Marketing – Italy
A professional with a consolidated experience working with both national and international companies in Italy and abroad where he established an illustrious career.
In 1998 was chosen by Royal Caribbean Group to establish their Italian office, and was appointed as the country's first General Manager. He spent a 6-year stint with the company, and was also responsible for managing other countries in the region.
His key competences are strategic and digital marketing, business planning, and management. He is a permanent lecturer at management schools and universities such as Link Campus University and Istituto Europeo di Design, Accademia del Lusso, Italian Trade Agency Export Academy.
In 2020 Silvio was instrumental in helping to set up Executive Cruises Italy, and his management and marketing expertise are still key to the Company's success.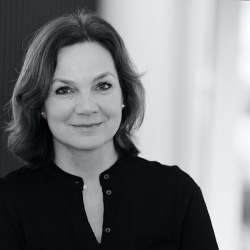 Tina Kirfel
Head of Marketing – Germany Austria & Switzerland
Throughout her working life, Tina has been involved in practically all aspects of the cruising industry, even working on board small, German-language cruise ships in her early career before spending a one-year stint at Royal Caribbean Group's Frankfurt office in 2000.
In 2000 Tina started a 13-year stint at Hapag Lloyd where she occupied different responsibilities until she left the company after reaching the role of Director Global Sales and Marketing. A change in career took her for a couple of years to Lufthansa, before once again joining the cruise industry in the highly-demanding role of General Manager EMEA for the prestigious Silversea Cruises brand.
In 2017 Tina decided to set up her own marketing consultancy business and set up Kiticon Global Networks, combining a lifetime of cruise industry and marketing expertise.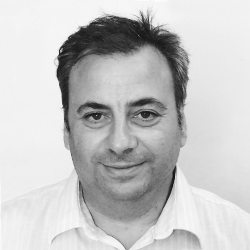 Mario Grech
Non-Executive Director
During the first years of his career, he worked in several outbound travel agencies before joining Executive Cruises (one of the three preferred partners for Royal Caribbean in Malta) at the end of the 90s.
In 2001 he was appointed the agency manager, and in 2005 was instrumental in Executive's successful bid to become the exclusive agency for Royal Caribbean, Celebrity Cruises, and Azamara brands for Malta. The success achieved by Mario over the past years was crucial to the Company's appointment as Royal Caribbean International Passenger Sales Representative for Italy in 2020, and in 2022 for Germany, Austria and Switzerland.
Mario's quarter of a century managerial role with Executive Cruises came to an end in early 2023 when upon his departure he joined the Board of Directors of the Group as a non-executive director – a role where his vast experience shall continue to benefit the business at a more strategic level.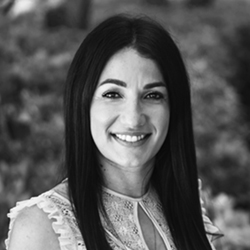 Donna Ciappara
Operations Manager
Shortly after ending her studies, and briefly working for an outbound travel agency, Donna joined Executive Cruises in 2006 where she immediately started specialising on the Royal Caribbean International, and Celebrity brands where she gained invaluable technical knowledge about these products.
When a new opportunity arose at Executive Italy, Donna joined this operation in early 2022. As the person responsible she oversaw an extensive growth of business and parallel increase in the size of her team.
At the end of 2022, when Executive's Operations Department was extensively enlarged with the addition of responsibilities for the Germany, Austria and Switzerland, in addition to the Italy market, Donna was the obvious choice to be appointed manager of operations.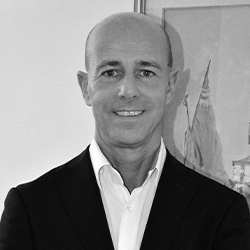 Manuel Schiavuta
Head of Business Development – Italy
He started his career in 1984, first as a travel agent, later moving to the commercial department of a tour operator in Veneto. In 1990 he joined Costa cruises where he gained an experience of more than 25 years in the commercial aspect. During this time he has been assigned different responsibilities within the North of Italy until he became Director of Sales for all Italy for the company between 2009 and 2015.
In 2019 he managed the sales team for Trust Force S.r.l an innovative start up company in the commercial distribution of the Italian tourism market. During his managerial experience he also worked as Director of Sales in Italy for the Royal Caribbean Group and as a Commercial Director for Valtur Tour Operator.
In 2021 he joined Executive Cruises Italia as Head of Business Development covering the North of Italy.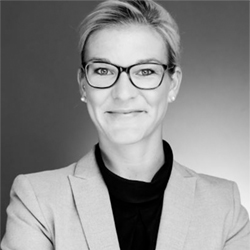 Maria Andreas
Head of Business Development – Germany Austria & Switzerland
Maria joined the Royal Caribbean Group for the DACH market immediately after her tourism management studies and not only acquired in-depth knowledge of the ships in the service centre, but also built up a strong network with the sales partners. From here she grew within almost 10 years within the company and developed via inside sales to Key Account Manager, where she was in charge of the department in her final year of service for Royal Caribbean, Celebrity and Azamara.
She then moved to Club Méditerranée as Sales Director taking over the sales team for Germany.
She has been back in the cruise industry since the beginning of January 2023 and works as Head of Business Development Manager both with the key accounts of Executive Cruises and regional partners in Central Germany.
Team Leaders & Business Development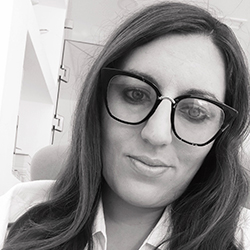 Marisa Camilleri
Operations Team Leader – Italy
Marisa studied at the Malta Institute of Tourism Studies where she obtained her IATA passenger travel diploma in 2006. Thereafter she joined SMS Travel (later became SMSMondial) as a travel consultant during which time she was heavily involved in the sales cruises for various companies.
In 2019 she moved to Executive Cruises Malta, the country's international representatives for Royal Caribbean International, Celebrity Cruises and Azamra Cruises. Her professionalism, and her love for and impeccable knowledge of Italian language made her in 2022 an obvious choice for Executive Cruises Italy where she was promoted to the position of Italy Operations Team Leader.
In this position Marisa oversees all contacts with the travel trade including, bookings, support and customer care.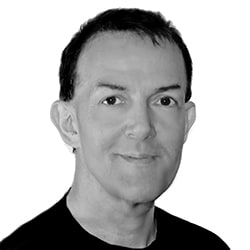 Ejgil Jakobsen
Team Leader – Dach
In the first years after university, the bilingually brought up – German Danish – worked among others, in the back office of a Scandinavian travel insurance company, until the Hamburg media world welcomed him.
Here he fulfilled the role as a graphic designer, copywriter, and account manager for many years until he returned to the travel industry in 2015. Initially in emergency management at Europcar, then in 2018 he became part of the German team at Royal Caribbean until 2023 in the role as customer service and booking for agencies and private guests.
The brands: Royal Caribbean International, Celebrity Cruises, and Azamara Club Cruises In 2023, his longstanding dilemma – giving up Royal Caribbean or moving to the Mediterranean – was resolved when he transferred to our company. What is special about him is his cultural background and his extensive experience in trade, tourism, and communication.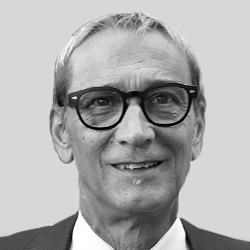 Claudio Fine
Business Development Partner – Italy
Claudio was always involved in the commercial aspect on the outbound travel industry. He started his career in the tourism industry in 1993 as a senior sales person for Costa Cruises to cover the role of District Sales Manger for Royal Caribbean Group, and later Regional Manager covering Central & South Italy for Silversea Cruises. His experience was enhanced in the Tour Operating sector in commercial roles for Valtur Villaggi, Origini Tour Operator and I Viaggi del Firmamento by increasing and optimising the agency portfolio.
His experience in this field has matured in South-Central Italy and has given him the opportunity to become the commercial reference of the territory and the agencies which formed part of it.
In December 2021 he joined of Executive Cruises Italia as a Business Development Partner for the Lazio, Umbria, and Abruzzo regions.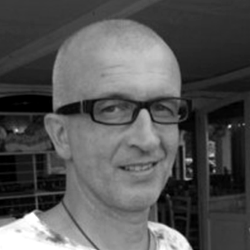 Franco Gaudenzi
Business Development Partner – Italy
He starts his career in 1993 with Francorosso International as a sales manager for Emilia-Romagna and the Republic of San Marino for the brands Francorosso e Karambola. In 2003 he accepts a new challenge at Eden Viaggi where with his key 17-year contribution, the Company becomes one of the top tour operators in the Italian market.
The fulcrum of his role is in the relationship between the company and the agencies – supporting the agencies in the sales department and in all that the company strategies. In his roles and responsibilities he contributed personally to the creation and the development of a business which is focused on holidays for seasonal workers of the Riviera Romagnola.
After leaving Alpitur in, 2022 Franco joined Executive Cruises Italia as a Business Development Partner for the Emilia Romagna area and the surrounding regions.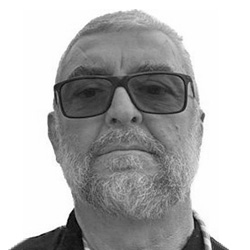 Massimo Lo Bianco
Business Development Partner – Italy
He kicked off his career as a registered maritime advisory at the port of Palermo and expanding it in the cruising and tour operating lines on a national level where he acted in various commercial roles.
He is instrumental in successfully expanding sales for Festival Cruises for the western part of Sicily and Sardinia. Moving forward he worked for Carnival Cruises through their Italian GSA Gioco Viaggi.
After an experience in the tour operating sector with Sprintour, in June 2010 he joined Royal Caribbean Group where he took on the role of District Sales Manager for Sicily where he developed the commercial and sales policy of the Company for over 9 years for the Royal Caribbean International, Celebrity Cruises and Azamara brands.
In 2022 he joined Executive Cruises Italia as a Business Development Partner for the Sicily, Calabria and Sardinia regions.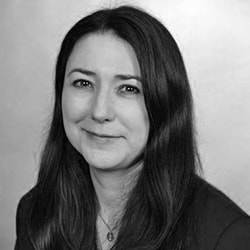 Nicole Völker
Business Development Partner – Southern Germany, Austria & Switzerland
Nicole discovered her passion for cruises very early when working for an overseas engagement, which she further intensified through her tourism business studies. Since then, she is remaining loyal to the industry for more than 20 years: starting with the development of a leading online booking portal, she built up her expertise with various cruise tour operators e.g. nicko cruises.
She expanded her sales network as a key account manager for Secret Escapes, where she was responsible for the expansion of the international cruise sector. Working many years as a sales and product manager, at last for the luxury tour operator Windrose, she has acquired comprehensive knowledge and has become personally acquainted with numerous ships of different shipping companies.
For the Royal Caribbean group, she already worked in the group department from 2010 to 2014. Since March 2023, Nicole now strengthens the Executive Cruises team and looks after the agencies in Southern Germany, Austria and Switzerland.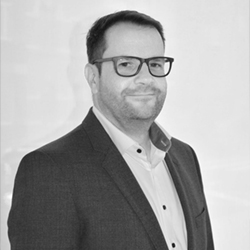 Alexander Pelz
Business Development Partner – Northern Germany
Alex started in tourism in 2000. He worked for a private bus company in North Rhine-Westphalia for almost 13 years. At this company with 4 travel agencies, he worked in a wide variety of areas.
Between 2013 and 2018 Alex explored the countries of Europe behind the wheel of a tour bus and took many impressions and memories with him.
In October 2018 he moved to Hamburg to work at an international travel association. Here he organised several events and trade fairs together with the managing director and the executive committee. Incidentally, he expanded his network in group tourism here.
He has been working for Executive Cruises since 2023 and has been looking after the agencies in northern Germany ever since. Its territory stretches from the border with the Netherlands to the Polish border and from the Danish border to central Germany.